Unless you've been living under a rock for the past year, you probably have heard about Lucid Motors and the Lucid Air electric luxury sedan which should hopefully be hitting the market within the next 12 months. So today we are going to be diving into what the hype is all about with the Lucid Air and is it warranted.
However, in order to effectively evaluate the Lucid Air, we need to first talk a little bit about the OG electric sedan on the block - the Tesla Model S. Tesla is one of the most influential car brands in the world and has proven its worth time and time again as is evident in its recent stock price's meteoric rise which effectively made Tesla the most valuable car company in history.
Just like Apple, Tesla has a halo around its products. Everything Tesla and Elon Musk put to market have seen a feverish rush to purchase from customers. From its vehicles and their unprecedented Cybertruck reservation numbers to the random products released and touted on Twitter by Elon Musk such as the Boring Company Flamethrower and the Tesla S3XY short shorts, Tesla products elicit fanboy adoration across the globe as over 68 million adoring fans wait on every word of a possible new product release from Musk through his Twitter feed.
Here's to hoping that Elon Musk will tweet about Cyberbackpack. 🙏 
Also when you take into consideration the rumors that Apple plans on releasing an electric car in the near future, the similarities between both companies are quite striking.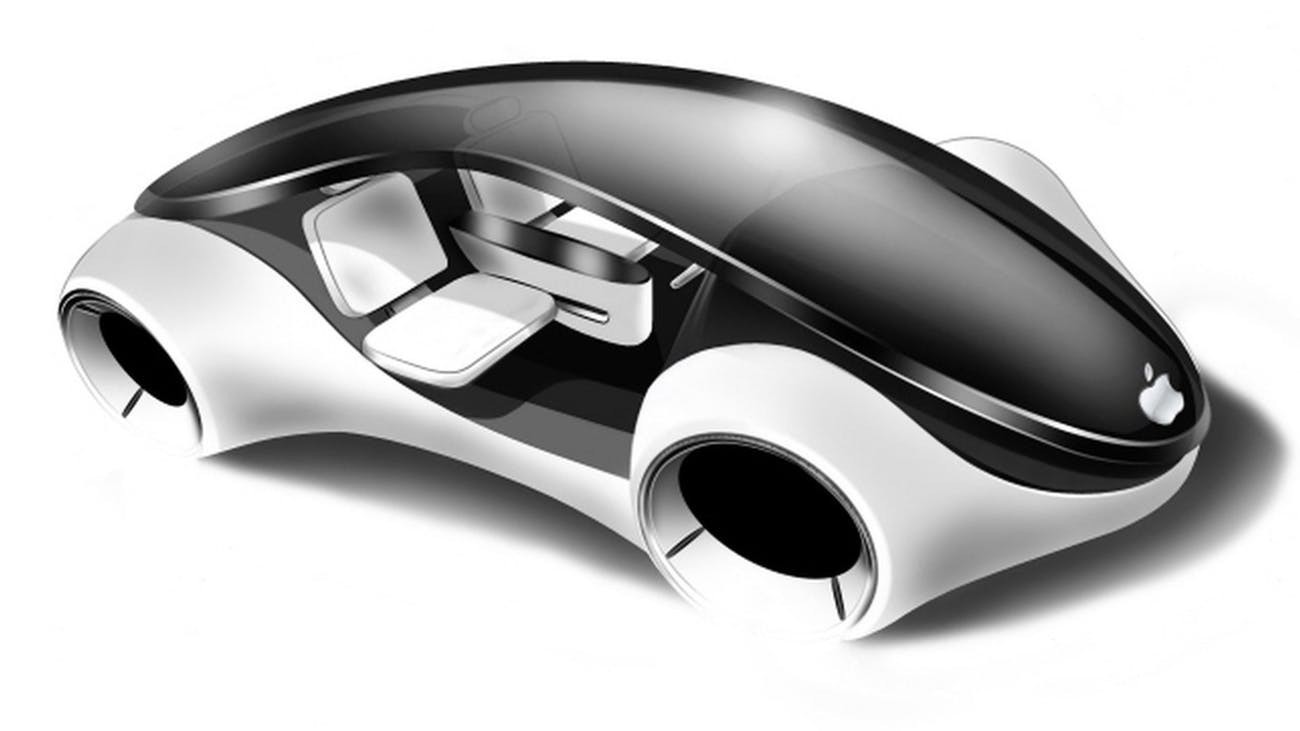 Tesla is so encompassing that if you don't mention Tesla in any serious conversation about electric vehicles, then you lose all credibility. Much like Apple in its prime, many of Tesla's competitors have started to copy them in one way or another.
The copying ranges from something small like Lincoln and Ford mimicking Tesla supercharger shape and design to bigger things like Chinese electric car maker Xpeng's striking similarity to Tesla's Model S. Just take a look at the side-by-side comparison between the Model S and Xpeng's electric car offering called the P7. They were practically separated at birth.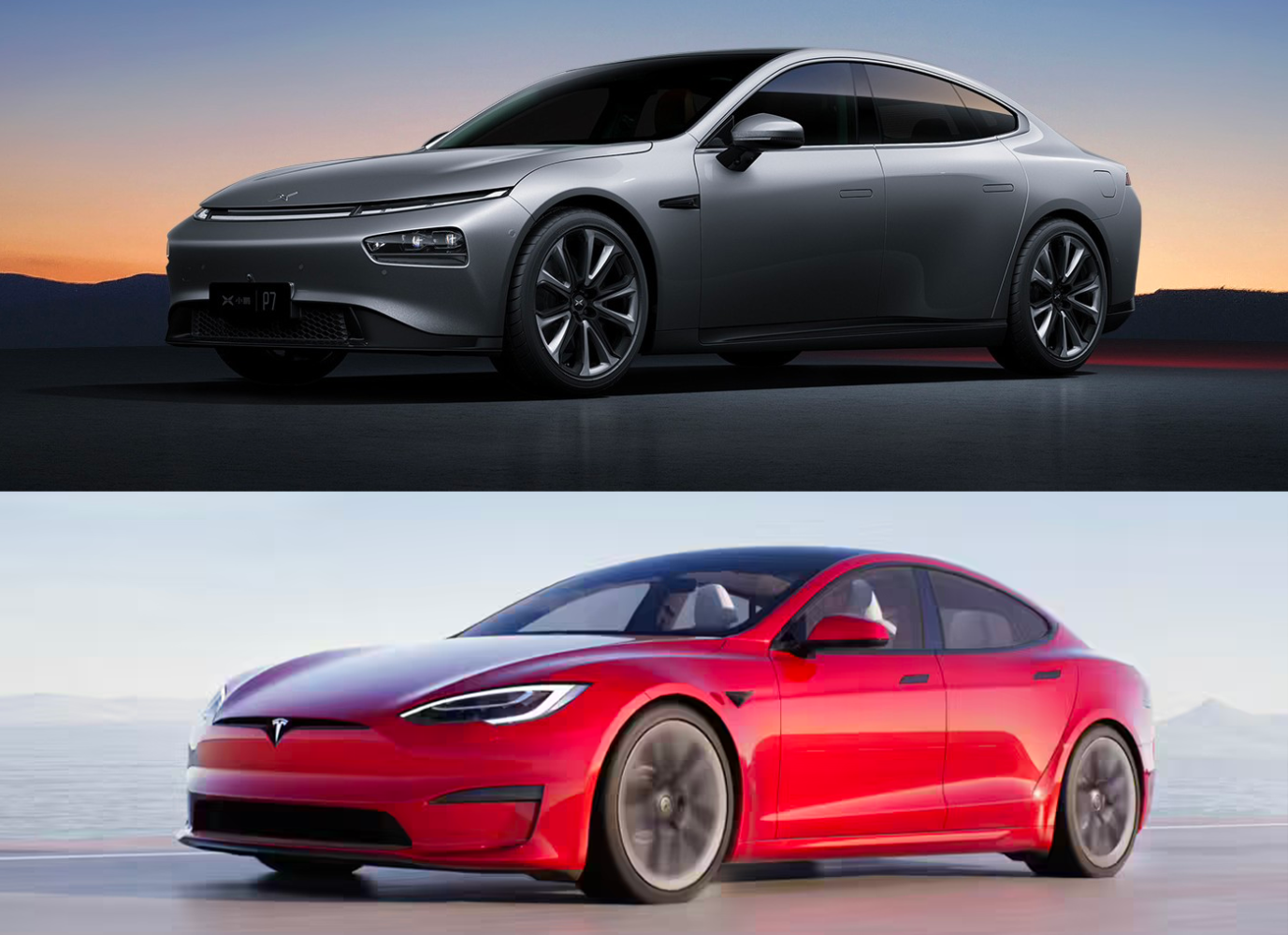 My point is that every OEM at the moment is flattering Tesla with imitation and that's not a good thing because if you're copying Tesla, you're not thinking for yourself and you're missing parts of the market that Tesla has failed to or is yet to address.
Too many car brands are playing it safe with electric cars right now and not taking any, risks by trying new things that have not yet been done by Tesla. They are just imitating what has been done before (and arguably very well done) by Tesla. However, there are a few exceptions to the rule and the Lucid Air is one such exception.
Over the last five, years, California EV startup Lucid Motors has shown its willingness to go against the grain and demonstrate a tremendous drive to solve the biggest problems in electric vehicles with a forward-thinking approach. This is all largely thanks to Lucid Motors CEO/CTO, Peter Rawlinson.
Before taking the reins at Lucid Motors, Rawlinson was actually chief engineer at Tesla Motors and was chiefly responsible for bringing the Model S to market, which quickly became the electric car that changed everything and made history.
So it's not a surprise that with his new electric vehicle creation - the Lucid Air, he is aiming to improve upon his previous efforts and once again raise the bar for the electric vehicle as he did previously. Was he able to trap lightning in a bottle for the second time? I think he did.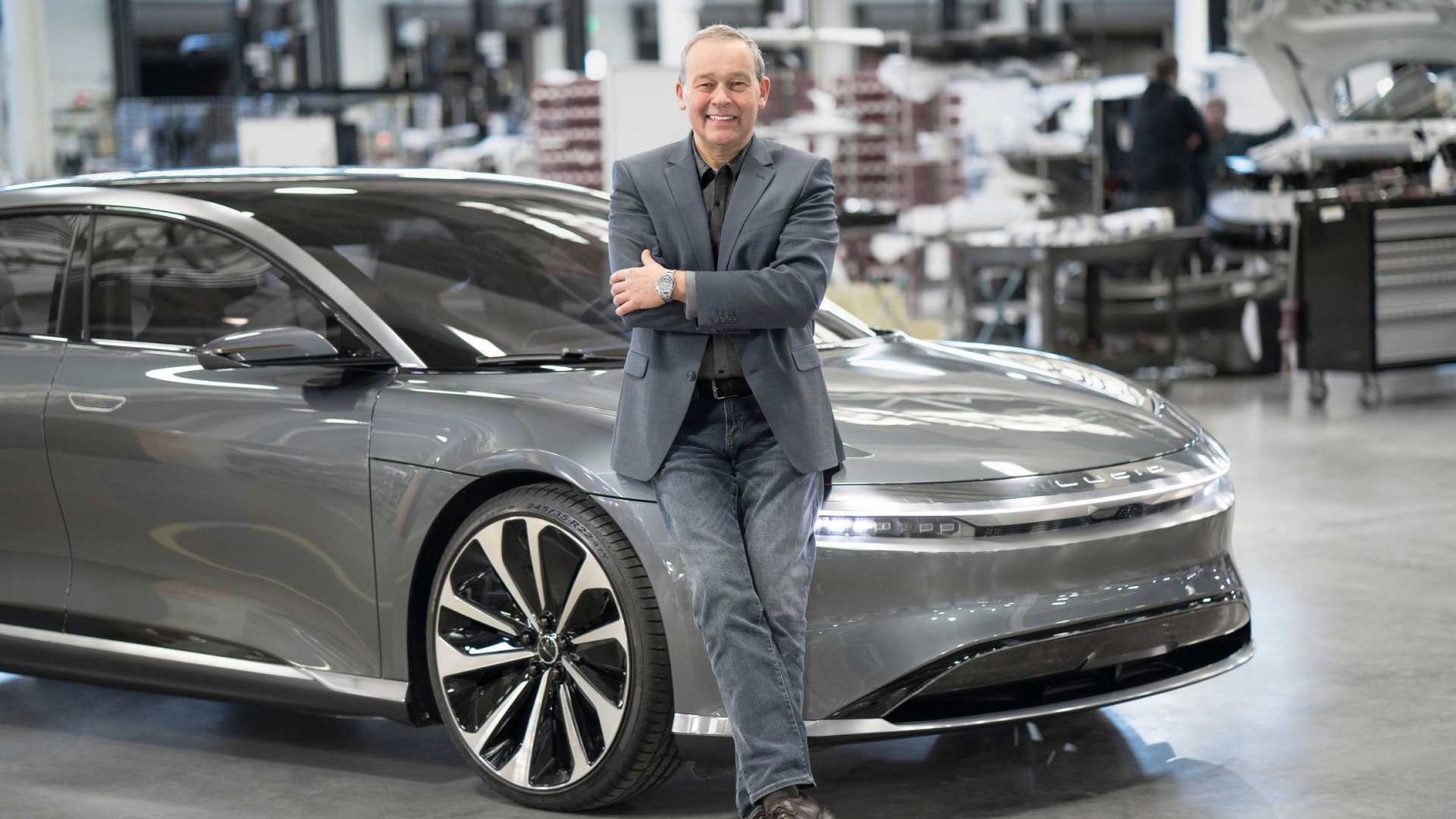 On the face of it, the Lucid Air sounds like something we've seen before in the electric car space. A high-performance luxury sedan with a whopping $100,000+ price tag.
However, unlike the Model S, the Lucid Air is actually the first truly luxury and even ultra-luxury EV. I say that because one of the very few issues I had with my Tesla Model S and now with my Model X is that the interior is really basic for a car that costs that much.
When you compare it to other vehicles in its price range like the Mercedes S class or the BMW 7 series, Tesla's interior styling falls short. On the other hand, the Lucid Air does not skimp on ultra-luxury. Once inside the Lucid Air, the luxury is delivered in spades.
I liken it to sitting in the cabin of a private jet. Perhaps that's why some of the Lucid promo shots do feature a private jet in the background. You can tell that this car is targeted at the wealthy EV enthusiast with refined tastes.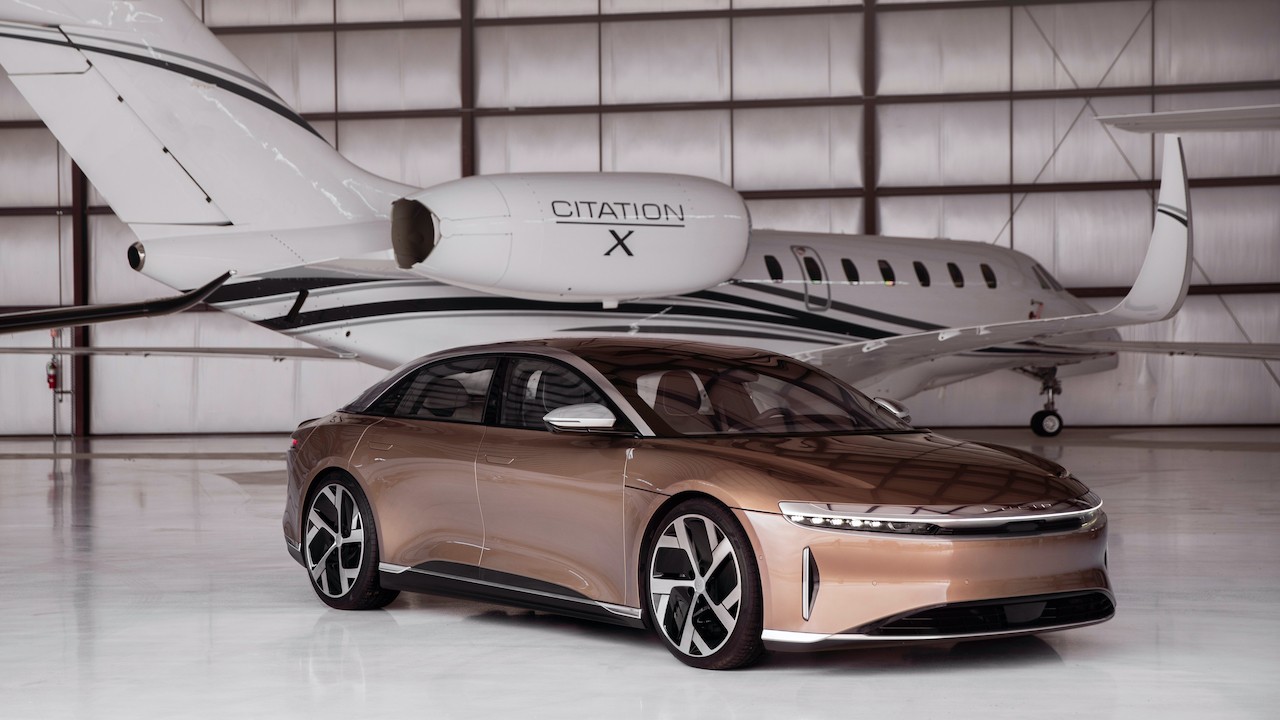 Also revolutionary in the Lucid Air, is the engineering under the hood. Rawlinson as he put it, is obsessed with the miniaturization of the electric powertrain. He's a man on a mission to take the hardware essential to an electric vehicle and make it smaller, lighter, cheaper, and smarter. 
Another way he is trying to achieve this goal in the Lucid Air is through super high voltage. For comparison, the Tesla Model 3 runs on 375V. The Porsche Taycan is the highest voltage electric car on the market today with 800V. The Lucid Air, on the other hand, will hit the ground with over 900V.
The benefit of this along with other engineer innovations spearheaded by Rawlinson is that the big and heavy-looking Lucid Air is astonishingly capable of achieving a 4-mile kWh rating which is the same kind of energy efficiency you get from tiny and light EVs such as the Nissan Leaf.
This feat of electric car engineering definitely gives credence to the car's moniker "Air" because it performs as if it were as light as air.
To prove this fact, a prototype of the Lucid Air recently made the 800-mile journey from San Francisco to LA and back, only stopping for a charge once. Now pause for a second to think about that.
With a conventional ICE vehicle, you will be lucky if you can make that same journey with less than three stops to refill your tank. This makes the Lucid Air a unicorn amongst electric cars because it is one of the first real 400-mile range electric cars right out of the gate.
Another of the benefits of the innovations Rawlinson has made with the Lucid Air's drivetrain goes far beyond range. The Lucid Air's battery and motors are so cleverly packaged as far out to the sides of the drivetrain as possible, which enable the Air to be as Rawlinson put it, "Like a Tardis from Doctor Who, way bigger on the inside than it looks from the outside".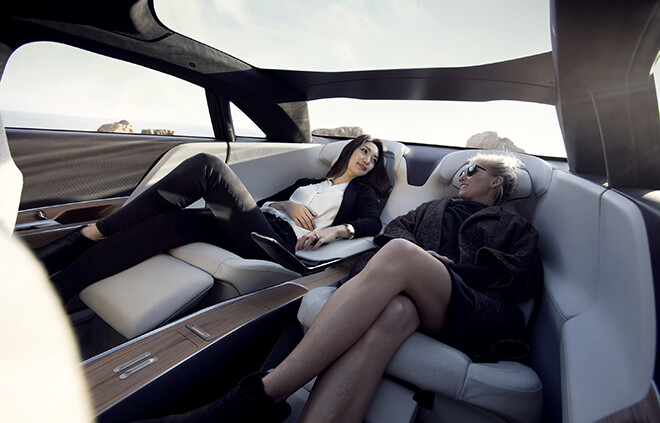 In addition to aiming to raise the bar for the electric car once again, Rawlinson has mentioned in interviews that he is actually using the Lucid Air to right a few wrongs from his previous creation.
One of the examples he gives is that he chose to design the Lucid with a conventional sedan trunk instead of a hatchback like in the Model S, to improve structural rigidity.
You can also add to that the build quality of the Lucid is much better than earlier Tesla Model S. I can remember as far back as 2014 when I got my first Tesla Model S. In hindsight, it felt a little rigid and chunky compared to newer models and iterations of the Model S today.
The Lucid Air also features a much more striking and elegant design than anything Tesla has ever designed. Design is one of the few areas that Tesla tends to play it safe unless you consider the Cybertruck then all bets are off. The Cybertruck is definitely the anomaly in Tesla's design aesthetic.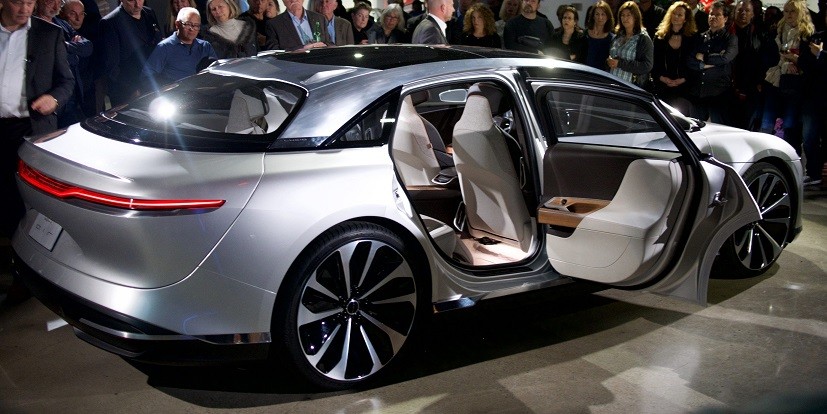 One thing I do love about Lucid Motors is that they have built a car with 1000 hp but Rawlinson barely ever mentions that very impressive fact. Instead, he refers to this fact in passing and as more of an added bonus or byproduct of building such a hyper-efficient, drivetrain.
However let me make one thing clear, the Lucid Air is faster than most Ferraris. That is something any car company and an electric one for that matter should want to yell from the rooftops if they can achieve that feat in their vehicles.
That would be like if you bought a TV that delivered perfect video/audio quality in addition to visually stunning entertainment, with little or no use of energy, and also by the way it can project a holographic representation of any content on TV.
One more super cool fact for the Lucid Air is that its cutting-edge battery technology has enabled Formula E race cars to go the full race distance for the first time ever in Formula e history.
This happened after Lucid Motors' technology wing ATIEVA Secured that contract with Formula E back in 2018. Before then, in previous seasons of Formula e, drivers had to swap cars mid-race in order to complete the entire race which although hilarious to watch, didn't do much for the credibility of electric vehicles as a whole or address the range anxiety issue.
Lucid's involvement in Formula e has directly informed the development of the Lucid Air's powertrain and that is not something you can just gloss over.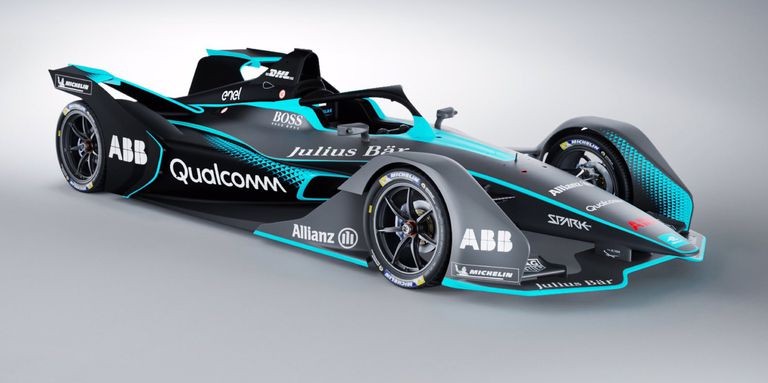 However, the biggest thing going against Lucid Air is time. Unfortunately, Air is now about two years behind schedule. Production was originally slated for 2018 but delays in securing enough investment, building out their factory, and of course the coronavirus pandemic have all caused setbacks which forced Lucid Motors to delay the release of the Lucid Air for over two years now.
It's a shame because it would have been really cool to launch an electric car into the market in 2018 that had out of the gate 400 miles of range on a single charge. That would have been extremely impressive and would have set the bar when it comes to EV range for years to come.
However, it wasn't until late 2021 that we started seeing Lucid Air roll off the production line. Guess which other electric sedan can now do 400 miles on a single charge? You guessed it, the Tesla Model S.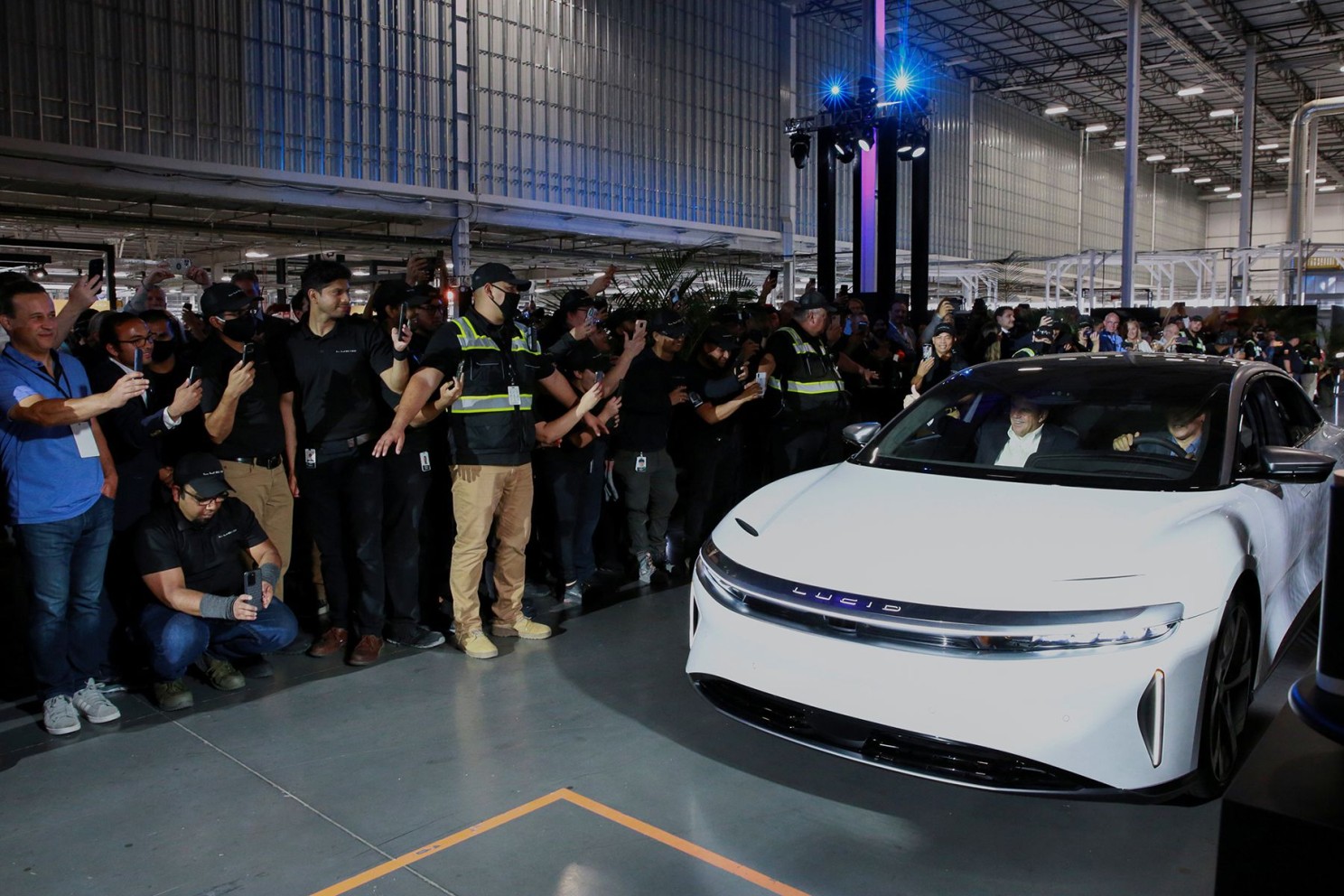 In conclusion, the Lucid Air is still a very impressive specimen of automobile engineering, and more importantly, once Lucid has the Air securely under its belt, it will be able to turn its attention to building a mass-market electric car as Tesla has done with the Model 3.
Now that's something Tesla would need to watch out for. Competition is always good for the customers and my hope is that once Tesla realizes it's no longer the gold standard for EV luxury and performance, we will start to see some exciting new innovations from Tesla that takes the company outside of its comfort zone.