from OVER 1000+ 5-STAR REVIEWS ★★★★★
What Our Customers Are Saying QUALITY TESTED
Each luggage and bag is individually inspected. 1000+ 5-STAR REVIEWS
Our products are highly rated by our customers. AIR TRAVEL READY
All our bags and luggage are approved to fly. LIFETIME GUARANTEE
Our suitcases come with a lifetime guarantee.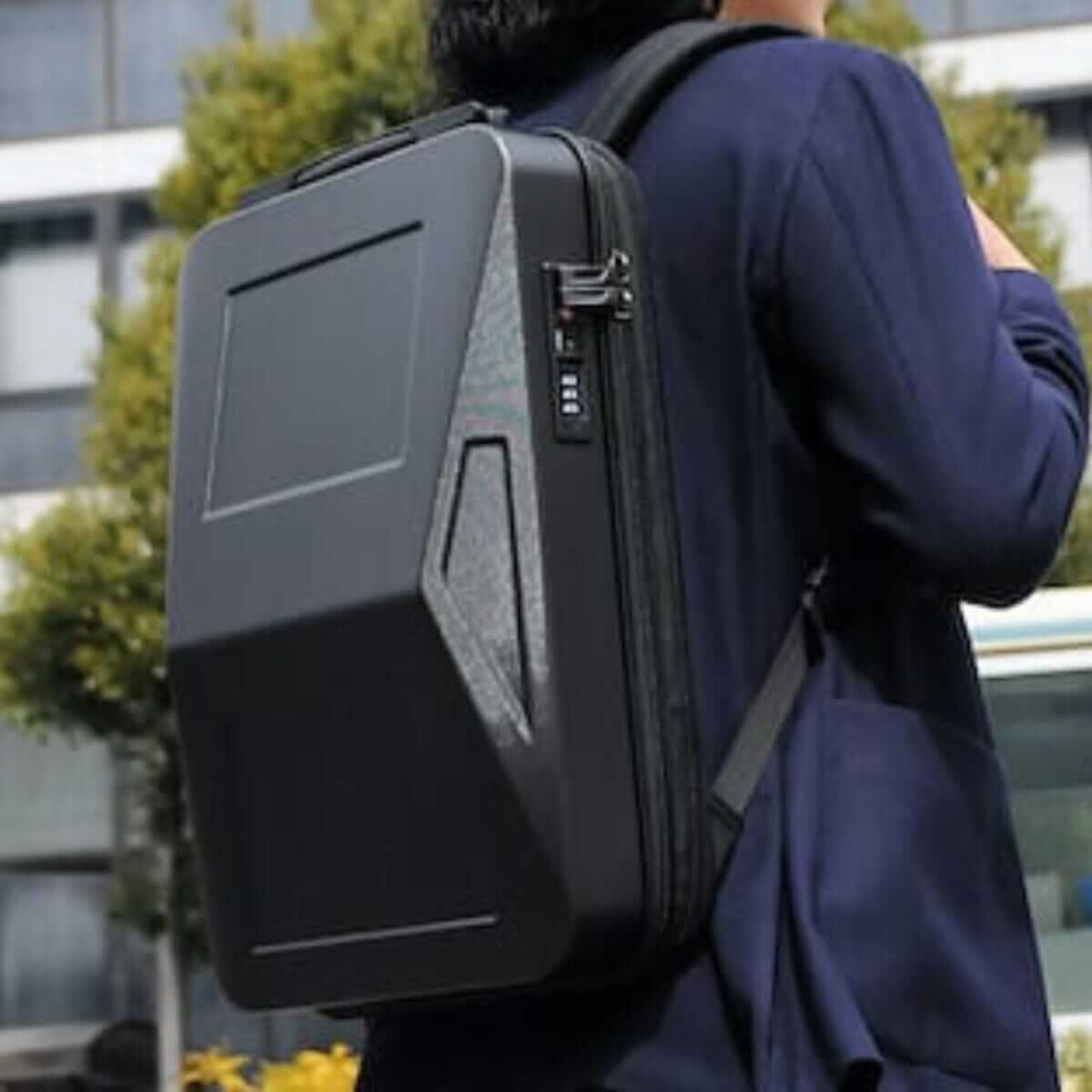 Cyberpack
Stylish & Bold

Built-in Powerbank

Hardshell Durability

Water Resistant

USB Charging

Expandable

Passcode Secure

Freaking Awesome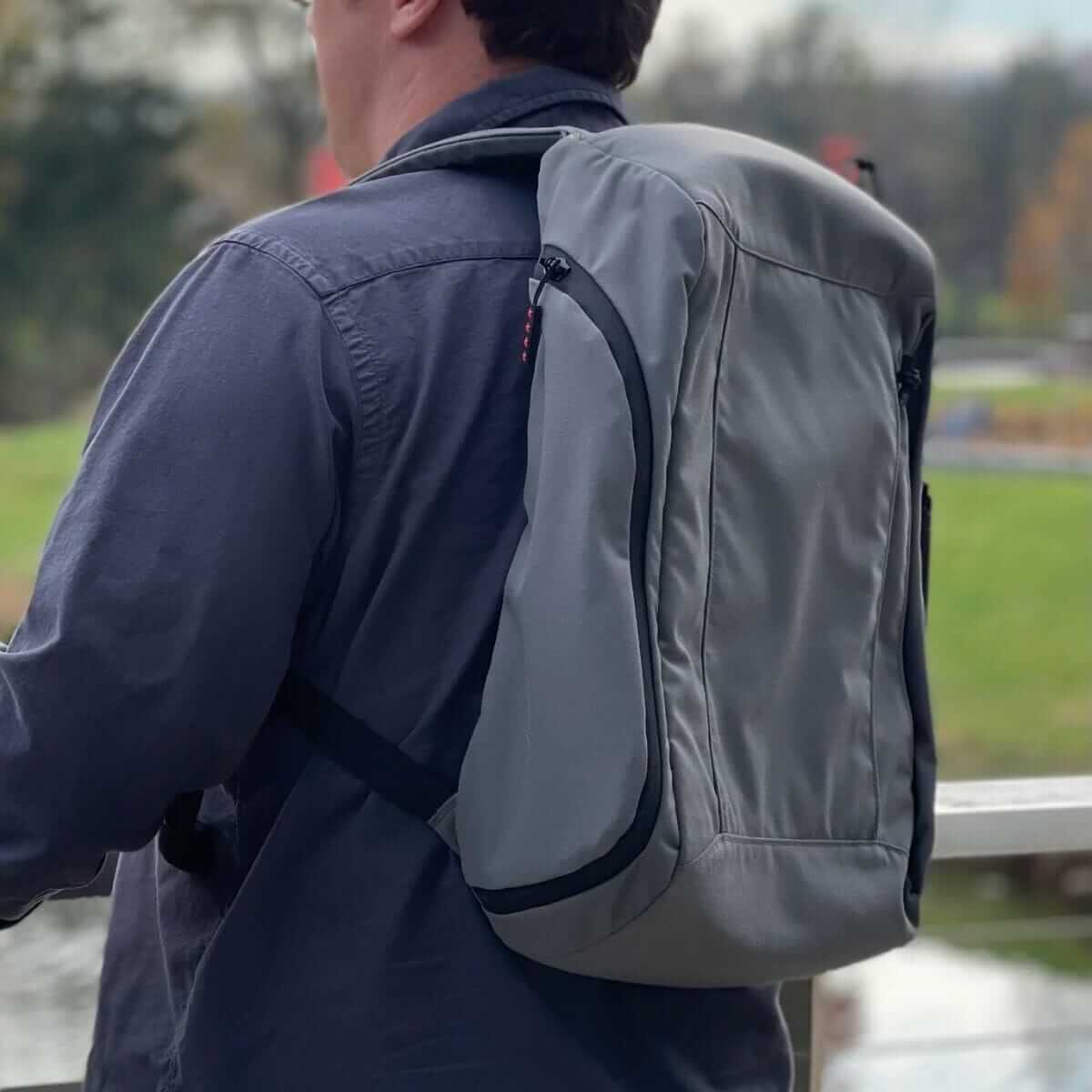 Other Brands
Basic & Boring

No Powerbank

Fabric Not Durable

Not Water Resistant

No Charging

Not Expandable

Not Secure

Meh…
While the Cyberpack may have a higher price compared to some alternatives, its price reflects the superior quality, durability, and advanced features it offers. It's designed to provide long-lasting performance, charge and protect your valuable items, making it a worthwhile investment in the long run. Additionally, we periodically offer discounts and promotions to make it more accessible and affordable for our customers. We want you to be happy, so use code HAPPY15 for 15% off.
We understand that style is a personal preference, and the Cyberpack is designed with a sleek and modern aesthetic that appeals to a wide range of individuals. We also offer 2 color options and made the hardshell textured in order to allow it to be vinyl wrapped in any color you choose perhaps to match your vehicle. Our goal is to combine style with functionality, ensuring that you not only look good but also have a bag (or luggage) that meets your practical needs.
Yes. The Cyberpack comes with a 4000mAh custom-matching USB-A charger.
Every bag and luggage comes with a free 4000mah power bank and a dustbag with a drawstring with can be used as a packing cube or for storage.
The custom laser engraved stainless-steel luggage tag only comes with a luggage or luggage bundle order while supplies last. Simply enter your name or initials in the field provided during checkout.
We also offer an upgrade to fast 2-day shipping for all domestic orders.
There are no free items associated with the power bank.
While we may be a newer brand, we are dedicated to providing exceptional quality and customer satisfaction. We stand behind the durability and performance of our Cyberbackpack with a comprehensive warranty and excellent customer support. Many customers who have tried our products have provided positive feedback and reviews, highlighting the reliability and value they experienced. We believe that trying a new brand can bring fresh innovation and exceptional products into your life, and we are committed to earning your trust by offering you 30 days to try our products.
The Cyberpack is meticulously designed to optimize storage space and versatility. While it may have a compact appearance, it can expand by up to 50% and boasts multiple compartments, and pockets that provide ample room for your belongings. We understand the importance of accommodating various items, from laptops and tablets to cameras, phones, and other essentials, and we've carefully considered these needs during the backpack's design process.
While you may already own a backpack, our bags and luggage offer unique features and modern functionality that can enhance your daily routines and make your life easier, such as USB charging with built-in power banks, advanced security, and exceptional durability. Its sleek design and durability make it a stylish upgrade worth considering. Even if you already have a backpack, the Cyberpack can be a valuable addition to your collection, providing you with upgraded functionality, modern features, and a touch of sophistication. It's about elevating your carrying experience and embracing the benefits of cutting-edge design.
Yes, we ship all over the world and we offer a discounted international shipping cost to help make international orders more affordable.
Orders typically ship within 24 hours. Once shipped, it will take on average 2-4 business days for domestic shipments and 5-12 business days for international shipments. Delivery details will be provided in your confirmation email.
We offer a 30-day no-hassle return. Please refer to our returns policy page for more details.
You can check out our detailed FAQs page or contact us through our contact page! We will be happy to assist you.
DESIGNED IN CALIFORNIA. MADE FOR THE WORLD.
This site is not part of the Tesla website or Tesla Inc. Additionally, this site is not endorsed by Tesla in any way. Tesla and Cybertruck are trademarks of Tesla Inc.